Birkholm's Water Ski & Wakeboard School in Lake Tahoe
We provide the fun you keep the memories
The perfect alternative to renting a boat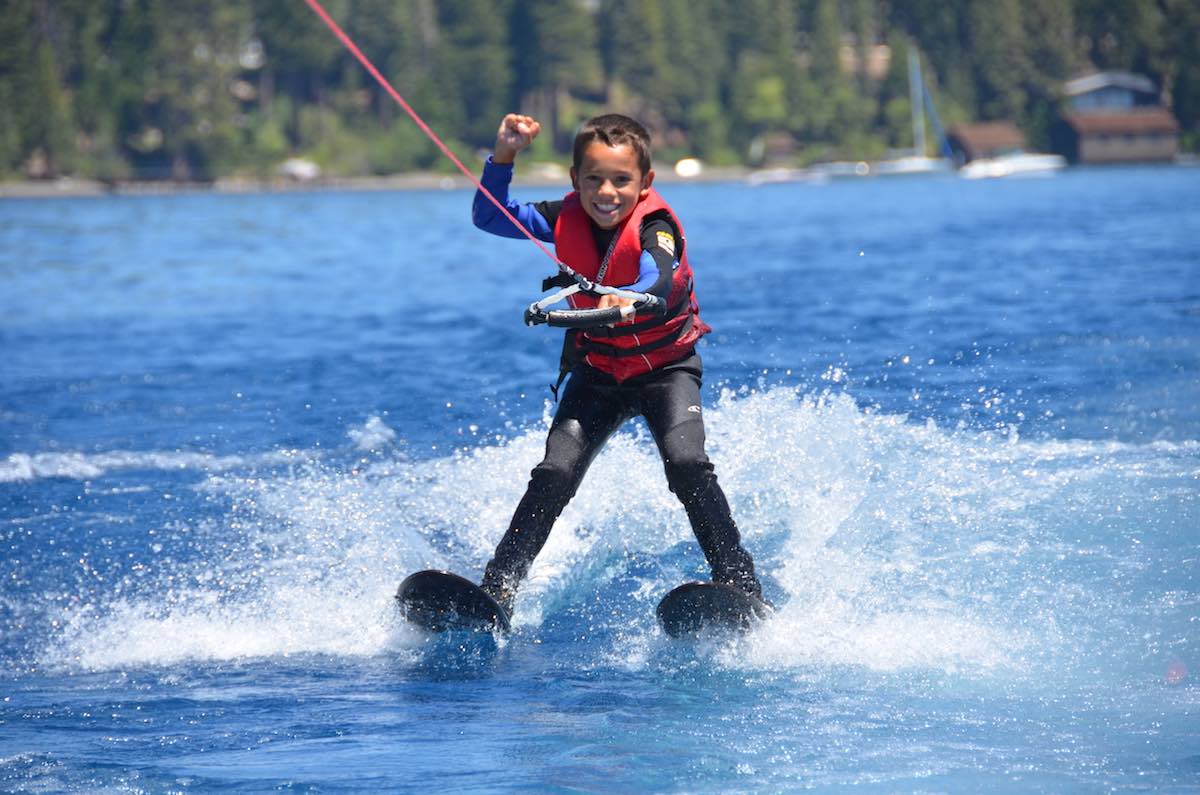 Water Skiing
We offer water skiing lessons for double skiing and slalom skiing. We can teach you using in the water instruction or from the boat depending on your age and confidence. Water skiing is truly an activity the entire family can participate in.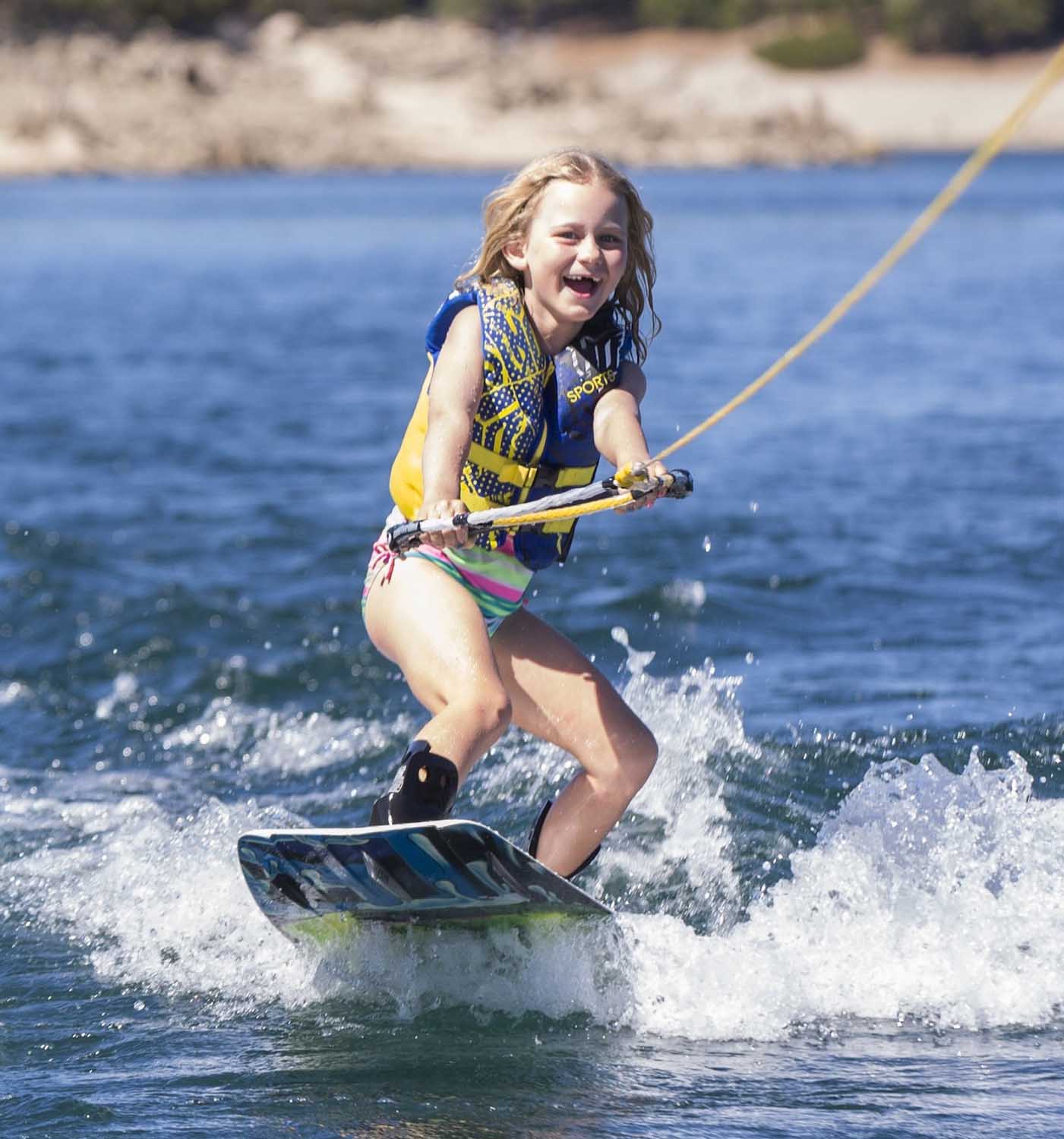 Birkholm's also offers wakeboarding lessons and or tows to all ages and ability levels. Come out and see how easy it can be with professional coaching.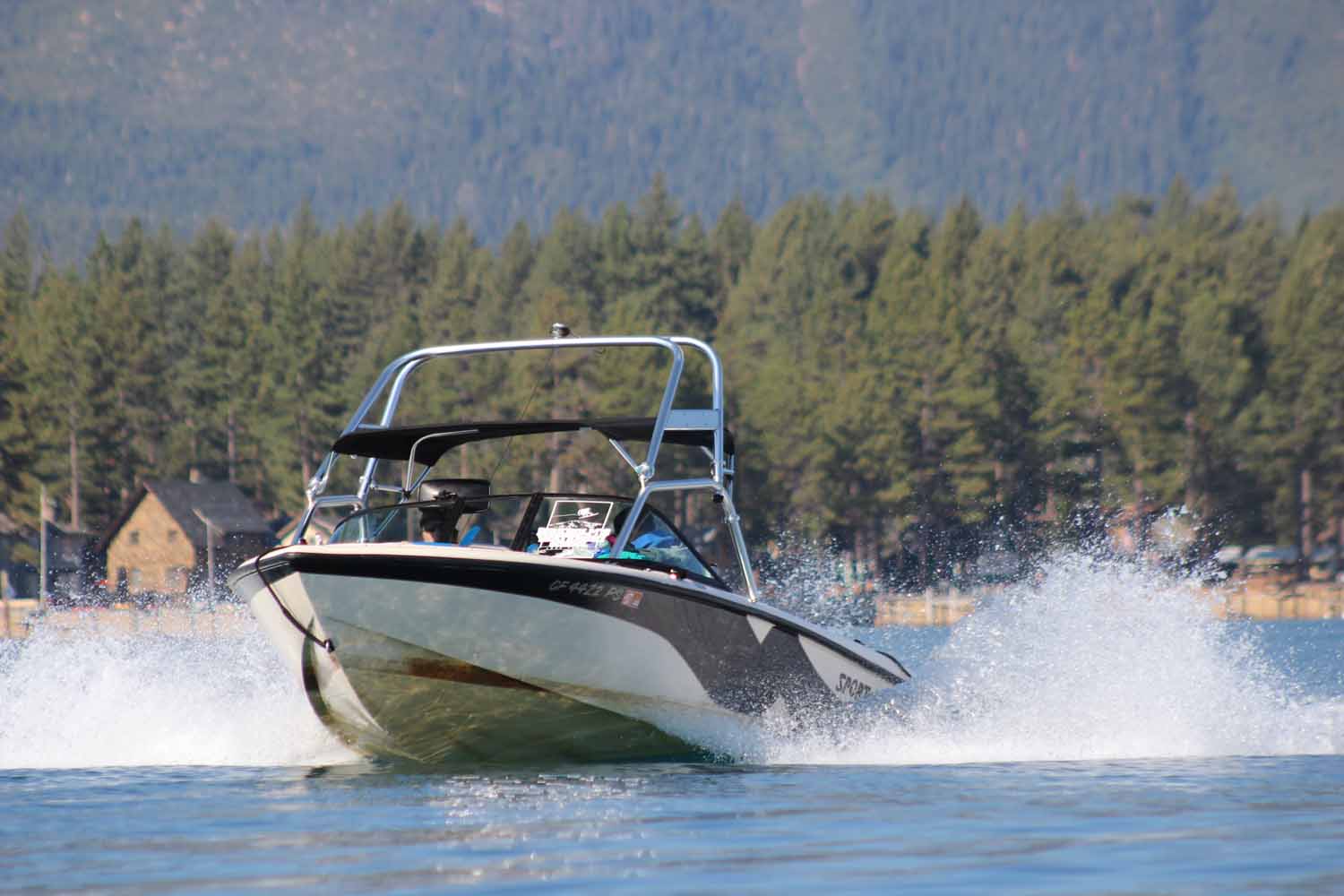 Birkholm's Water Ski School also offers boat rides and tours of Lake Tahoe. Take a tour of Emerald Bay, or spend the day cruising the East or West Shores of Lake Tahoe. There are lots of spots to stop for swimming plus several lakeside restaurants if you want to make a pit stop.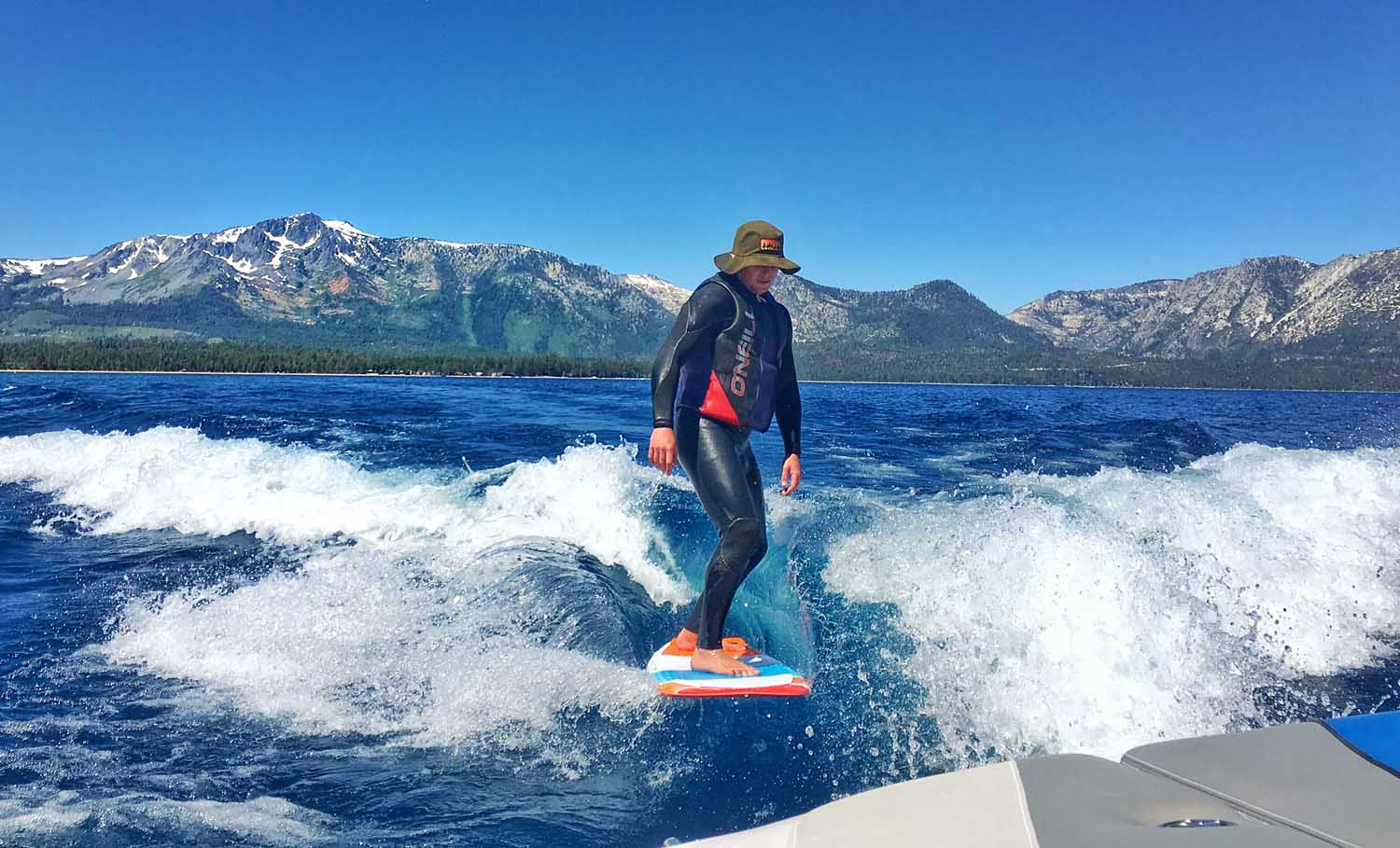 If you like surfing in the ocean then you will love surfing behind the boat on Lake Tahoe. Come try inland surfing on our endless waves, or until the fuel runs out. Wakesurfing is a great alternative to wakeboarding or waterskiing.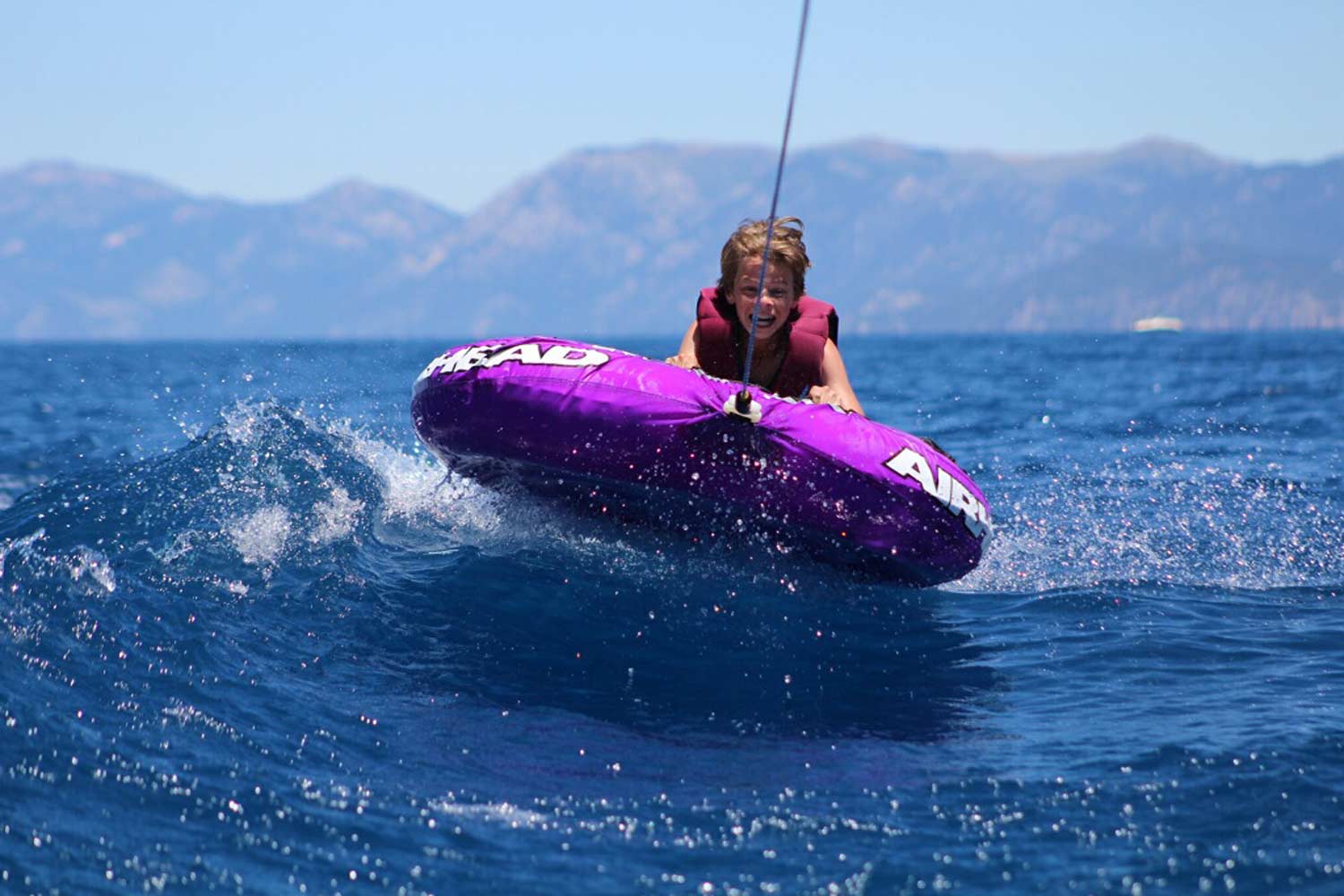 Tubing is an activity the entire family can participate in without instruction or lessons. Tube rides are the same price, and wet suits are included if desired. Fuel is also included.
We provide everything you will need for your water skiing or wakeboarding experience on beautiful Lake Tahoe
We operate out of the Tahoe Keys Marina – 2435 Venice Drive, South Lake Tahoe, CA 96150
Lakefront pickups on the entire lake. We will come to your residense or accommodations

South Shore
North shore
West Shore
Lakeland Village 
Edgewood
Glenbrook

All lessons are private and rates are by the hour
Up to 6 of your group at a time per boat
Reservations are required
Get your reservation early!
Located in The Tahoe Keys Marina in South Lake Tahoe, California
We Specialize in Children & Family Lessons
We are conveniently located out of the Tahoe Keys Marina, but if your accommodations allow for lake front pickup we can come to you.
We offer in the water instruction for a quick and easy learning progression.
SUN

80%

FUN

100%

Memories

100%
Our family of 4, with two kids ages 7 and 12, had such a great morning learning to water ski with Eric. All the equipment and expertise instruction we needed was provided in the most friendly, relaxed and efficient way — we all got a chance to be on the water (skiing and water tubing) and get a great first-timer's experience. Just enough to leave us wanting to come back and learn even more next time. "Really, really, really fun…and nice people!" is the littlest one's review. We agree — thanks for the experience and encouragement, coach Eric!.
K.C.
I was up in Tahoe last week with 3 kids.  Our family has never tried waterskiing before.  I scheduled a 1 hour lesson with Eric and Jim.  The kids had a blast!  All three of them were able to get up on their skis (for short periods at least) with Jim's help.  That man is incredibly patient. Thank you for giving them great memories!  I highly recommend this business to anyone thinking of learning to water ski!
M.A.
We had 4 kids ages 9, 12, 13 and 15 who had never water skied before. Eric and Brendan got all four of them up and skiing. They had a BLAST! WE went into this blind not knowing any operators or reading any reviews. All I can say is we hit the jackpot. They were professional and very patient with the kids. We are already looking forward to doing it again next year.
M.H.