Our Services
Learn more about our services. From water skiing lessons, waterboarding lesson, wake surfing lesson to tubing, charters and tours.
Waterskiing
We provide everything you will need for your water skiing or wakeboarding experience on Lake Tahoe. Water skiing on Lake Tahoe is a thrill everyone who visits Tahoe in the summer should experience. As far as water skiing, we offer double skiing, single skiing and lessons in both. We have children as young as 3 years old skiing with us on a regular basis all the way up to an 85 year old who got up her first try. Water skiing is truly a sport the whole family can enjoy and participate in. Come on out and let us improve your water skiing skills, no matter what your level of experience is. Let us show you and your family how easy it can be with  professional coaching and instruction. We provide all the equipment needed.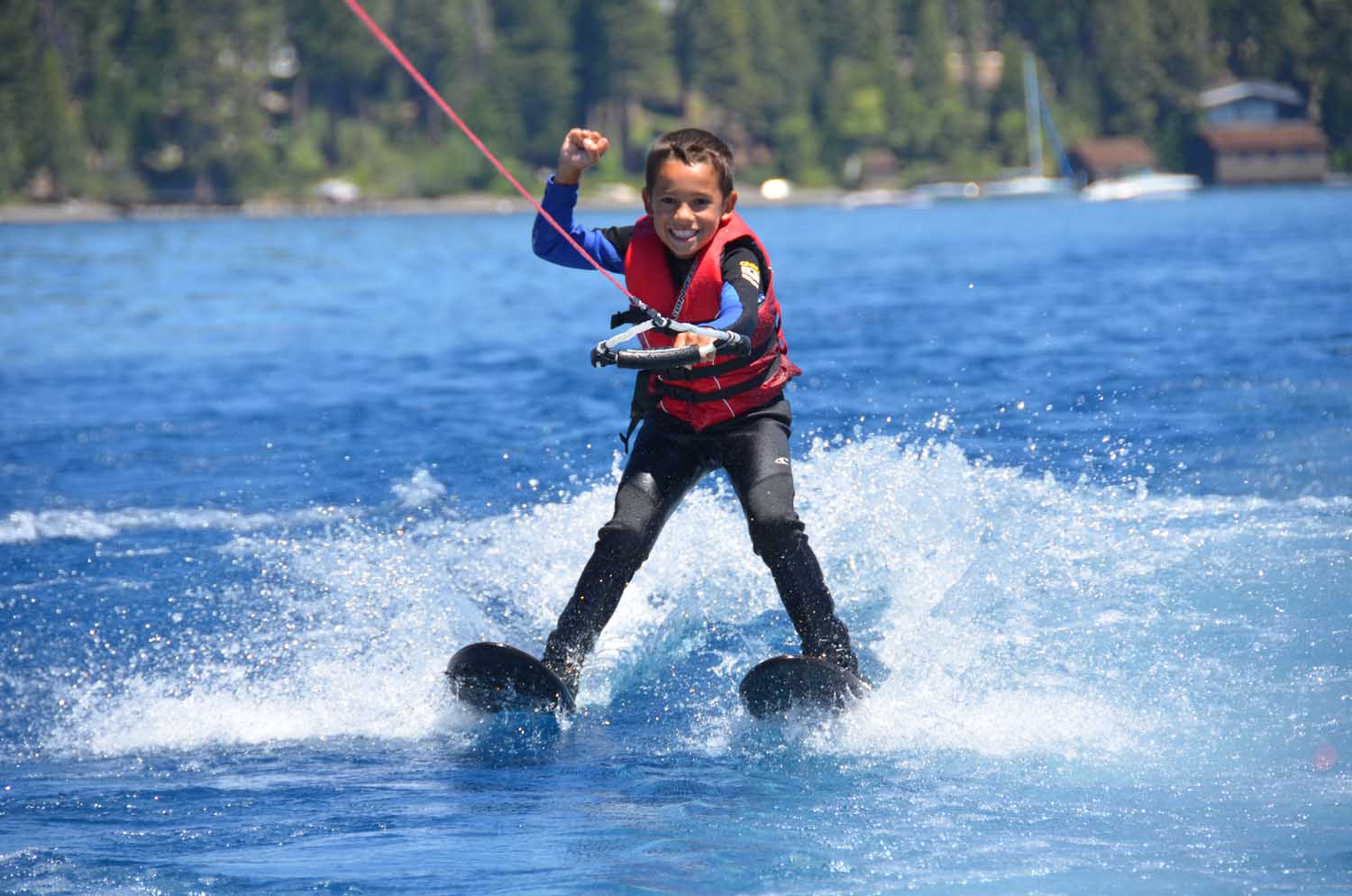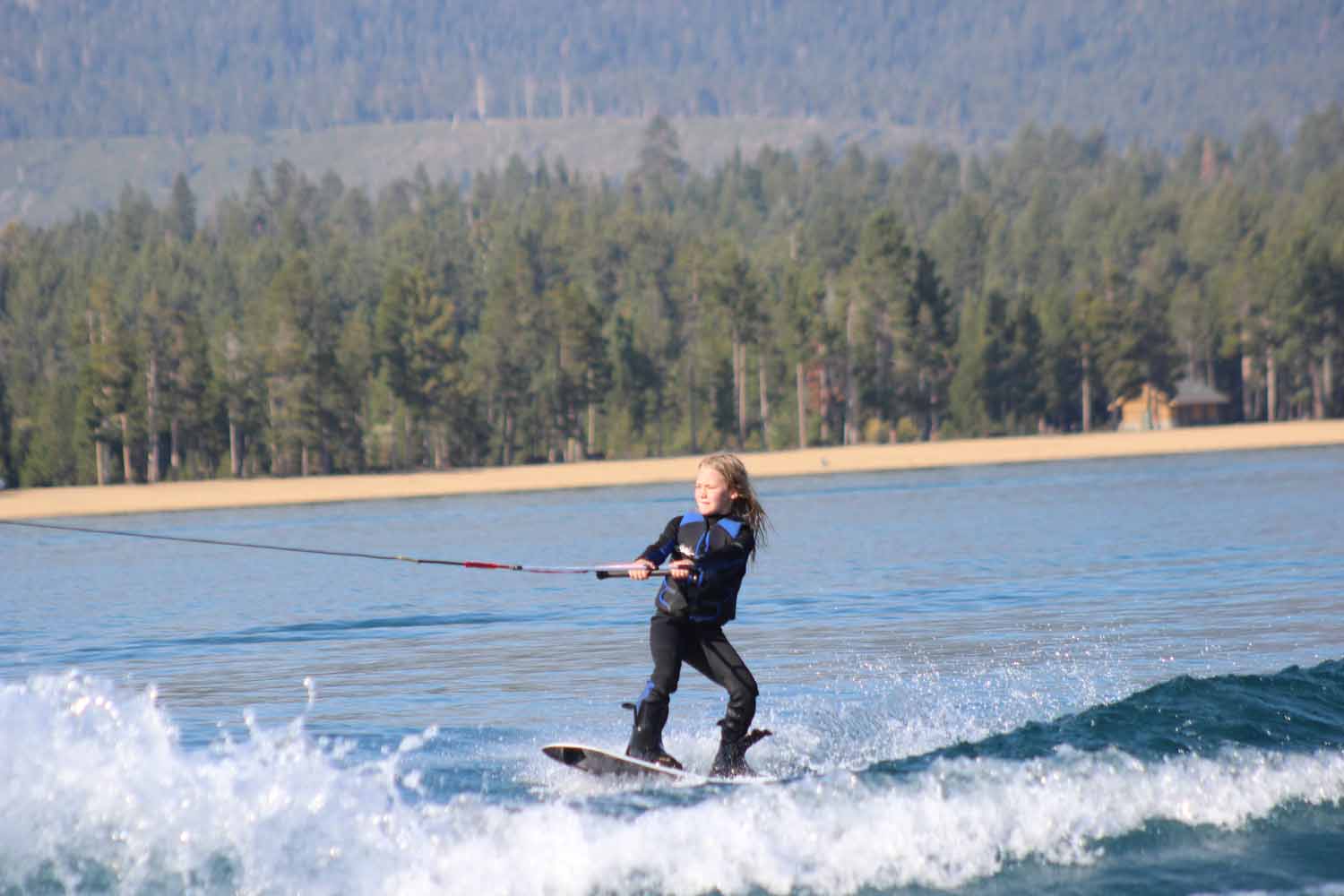 Wakeboarding
Birkholm's Water Ski and Wakeboard School in Lake Tahoe provides everything you will need for your water skiing or wakeboarding experience on Lake Tahoe. Our instructors give lessons in wakeboarding and water skiing to beginners to experts of all ages and skill levels. Come on out and let us help you improve your water skiing or wakeboarding skills. Let us show you and your family how easy it can be with  professional coaching and instruction.
Wakesurfing
Wakesurfing and wakeskating are both wake sports which start from wakeboard, surfing and skate board basics. If an individual has not successfully accomplished these prior, it's OK because that is what we do. Our instructors can simply teach you and your family or friends how to wakeboard prior to teaching them the wakesurfer or wakeskate boards.  Wakesurfing is a sport which utilizes the wake / wave produced by the boat to surf the wake without a rope towing the individual.  A wakeskate is simply a wakeboard without bindings.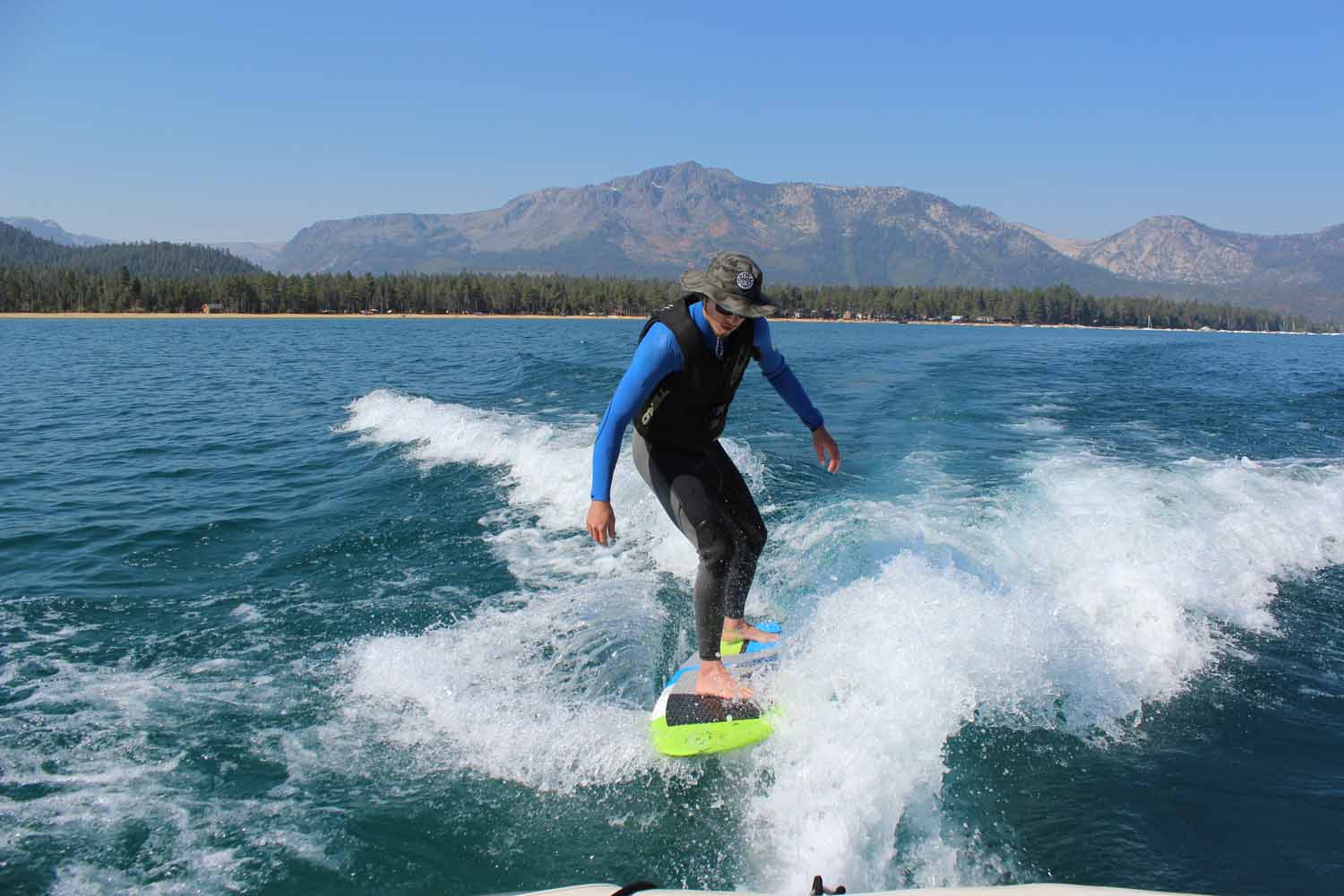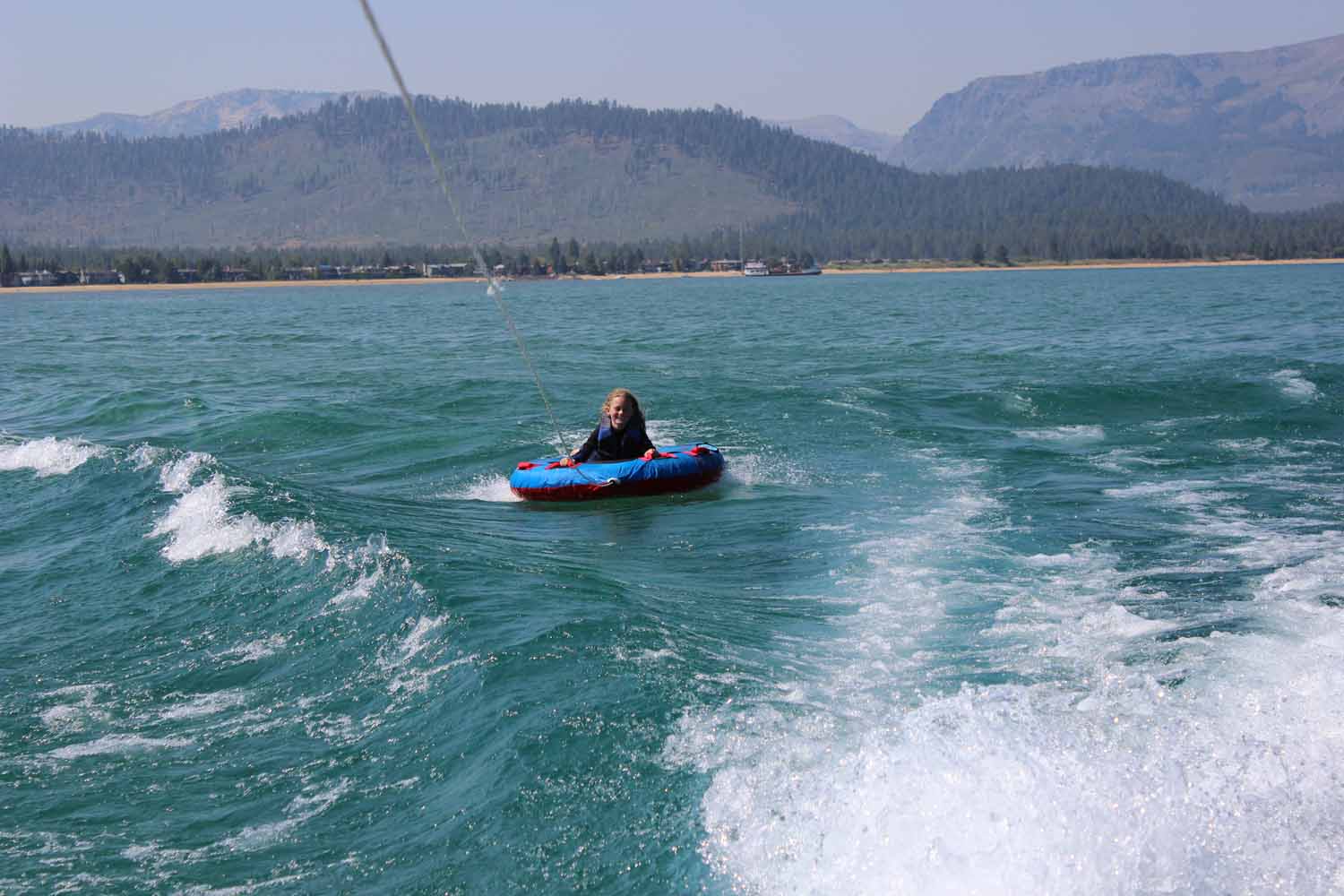 Tubing
Tubing is a boating activity which an inflated tube is tethered to the boat and towed around at the individual's desired speed. Tubing is a water sport activity that the whole family can participate in. Tubing does not require instruction or lessons. Tubing is the same price per hour and wet suits are included if desired.
Boat Tours
We offer boat tours of Lake Tahoe during the summer months in addition to our water sports. Take a tour of Emerald Bay or spend the day cruising the West Shore. There are lots of spots to stop for swimming and tubing plus several lakeside restaurants if you want to make a pit-stop. Call us today to book your next boat ride.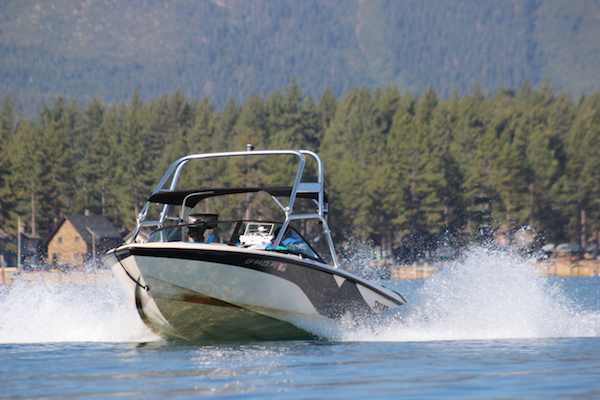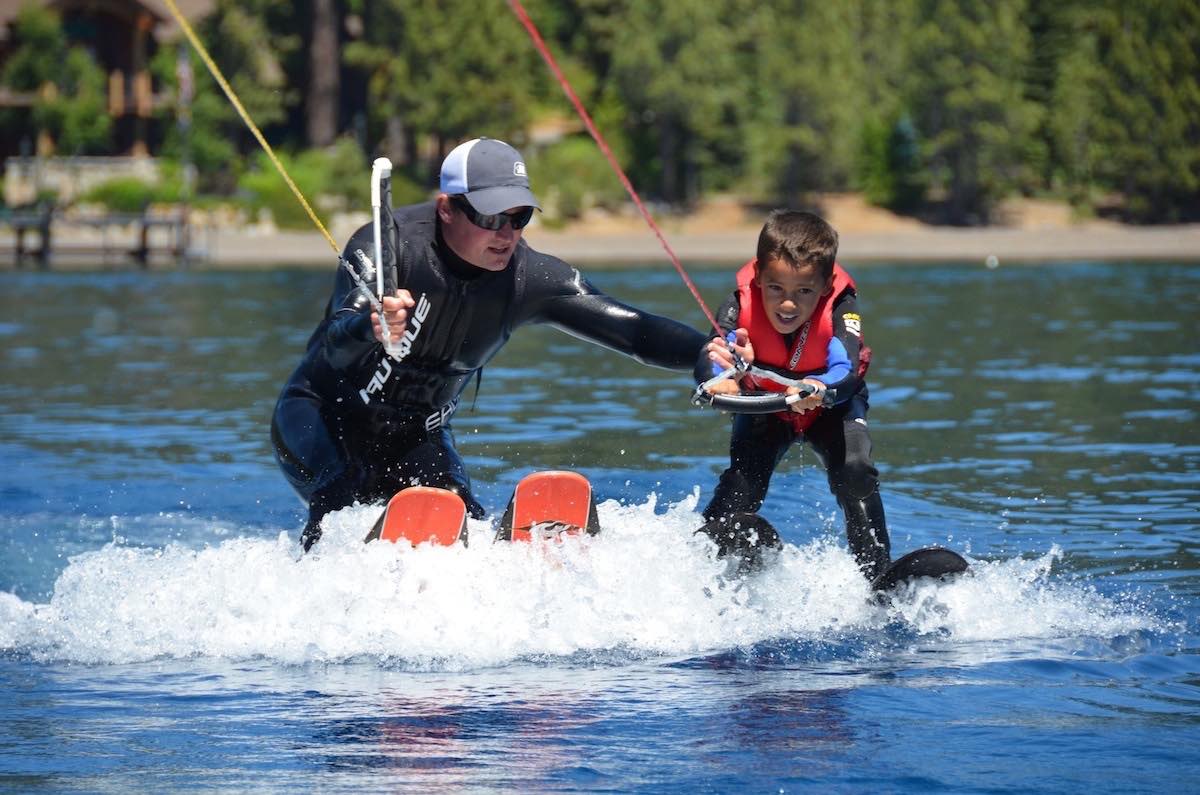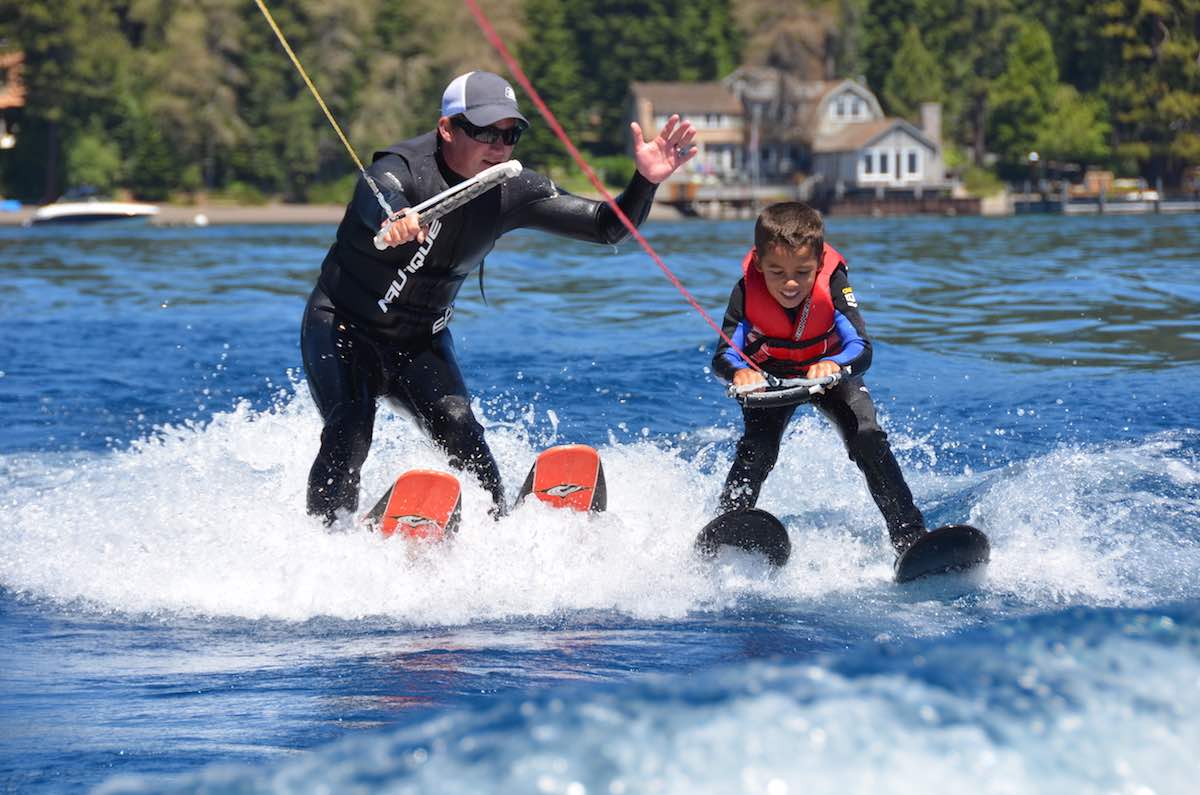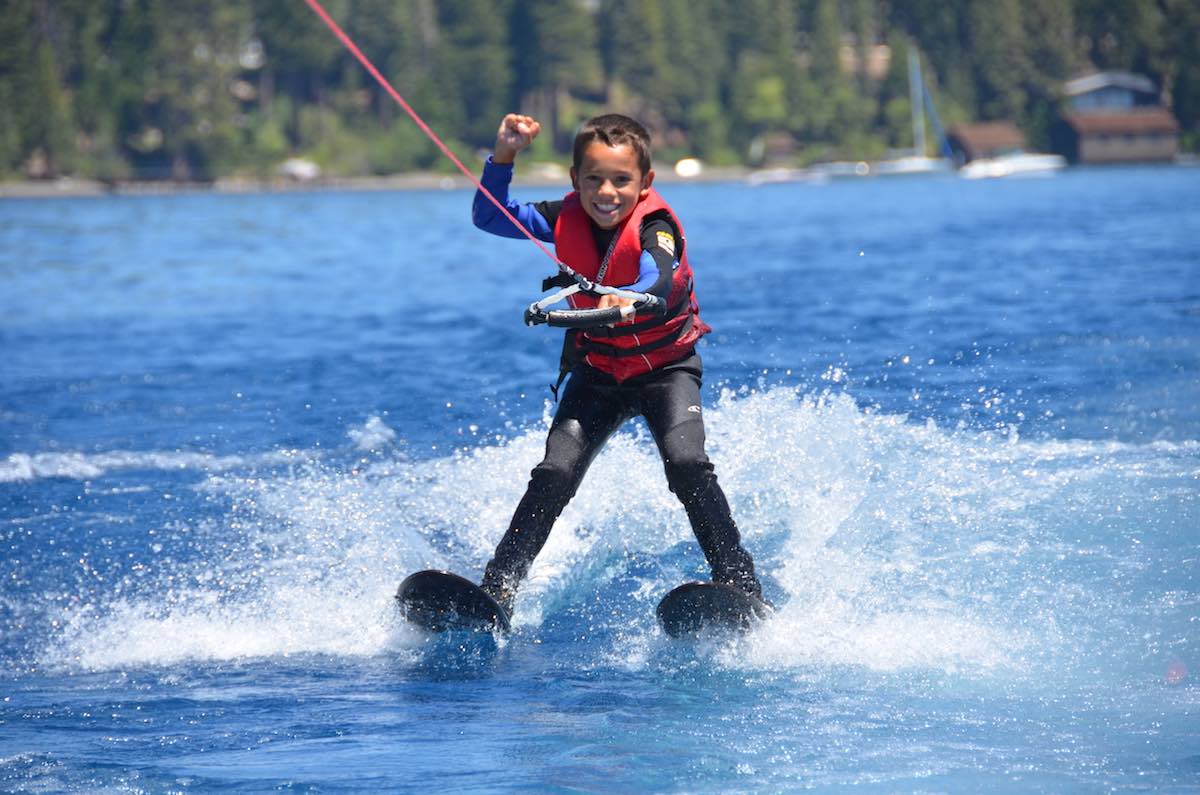 We just got back from another wonderful Tahoe vacation and I had to stop and write a review for Birkholm's.  What a well run company!!!  This was our third time going out with them and I continue to be impressed with their professionalism.
It's a family owned business with exceptional employees and excellent equipment.  These guys are so kind, patient, and fun but they are also fantastic instructors.  My son first started with them when he was 8.  They provide careful instruction in the boat, so he was prepared and knew what to do when he entered the water.  Then one of the instructors entered the water with him, got him in position, and guided him up, AMAZING.  They made him feel safe, made ME feel safe, and they had him skiing on our first trip out!  They made it look so easy.  I am a nervous mom, but they are so professional that was able to relax and enjoy watching.  My son came back into the boat so proud of himself with a huge confident smile on his face.  Then my husband went out, he too had a great time.  Such a beautiful place to water ski, and what an exceptional group of guys they hire!!!
Their equipment is always clean and in great working order as well, another thing I appreciate!  They provide wetsuits, life jackets, skis, etc.  My husband always makes the reservations and he says the process is convenient.
I may be forgetting something that deserves specific praise, but I can honestly say that I have no complaints, just praises.  Thank you Mr. Birkholm for providing such a great service!
5 Star
Contact Us
Phone: 530-573-1928
Email:
Info@Birkholmswatersports.com
What we Offer
Tows
Lessons
Water Skiing
Wakeboarding
Wakesurfing
Tube rides
Scenic boat rides
What We Provide
In the water instruction
Boats
Drivers
Instructors
Skis
Boards
Tubes
Wetsuits
Life Jackets
Fuel
Additional Information
All lessons and charters are privately reserved for your family or group
We specialize in children and family lessons
All ages and experience levels
Great for beach, dock or pier boating parties, groups large and small
Licensed coast guard captains on every boat
We use only the best in boats and gear