To make an appointment simply:
Call us: 530-573-1928
Online reservations: Simply click the book online link below, login and book your appointment now.
*We accept American Express Visa & Master Card
*A credit card is required to schedule an appointment*
Rates:
We charge by time, not by the person. Everything is included in the scheduled appointments: boats, drivers, instructors, wet suits, life jackets, skis, boards, tubes, even the fuel. There are no surprise charges. We can teach 2 people how to water ski / wakeboard in 1 hour with an in the water instructor. We use only the best in wetsuits, equipment, and boats.
Rate is $180 per hour
5star
Looking to water ski in Tahoe? Look no further!! SIX YEARS AGO, we brought our 5 young kids to Tahoe and they learned to ski with ease through Birkholm's! We don't have a big vacation budget, so the "splurge" here was the highlight of summer! You can be assured–they are not a fly-by-night company and they stay in business because they operate with the highest integrity. This time we brought 6 kids and ALL 8 of us got out there on skis–even our 3yo daughter, who took a "princess ride" with our instructor, Eric–priceless! Brendan and Eric were a great team–met us at a dock near our accommodations, on time, all equipment in the boat, patient and helpful to all (ages 3-45) and very good guys! They were excellent boat drivers and maneuvered in and out of the busy dock carefully and efficiently! (We did have to take turns w/so many in our group.) When the wind picked up and water was choppy, we switched to tubing.  Great times!! You could call around and try to assure yourself that you've found the cheapest price, or you can call Birkholm's and know that you'll have the best waterski experience available on Lake Tahoe! Mr. Birkholm, thanks for helping our big fam of 8 have another epic Tahoe waterski memory!
Looking to water ski in Tahoe? Look no further!!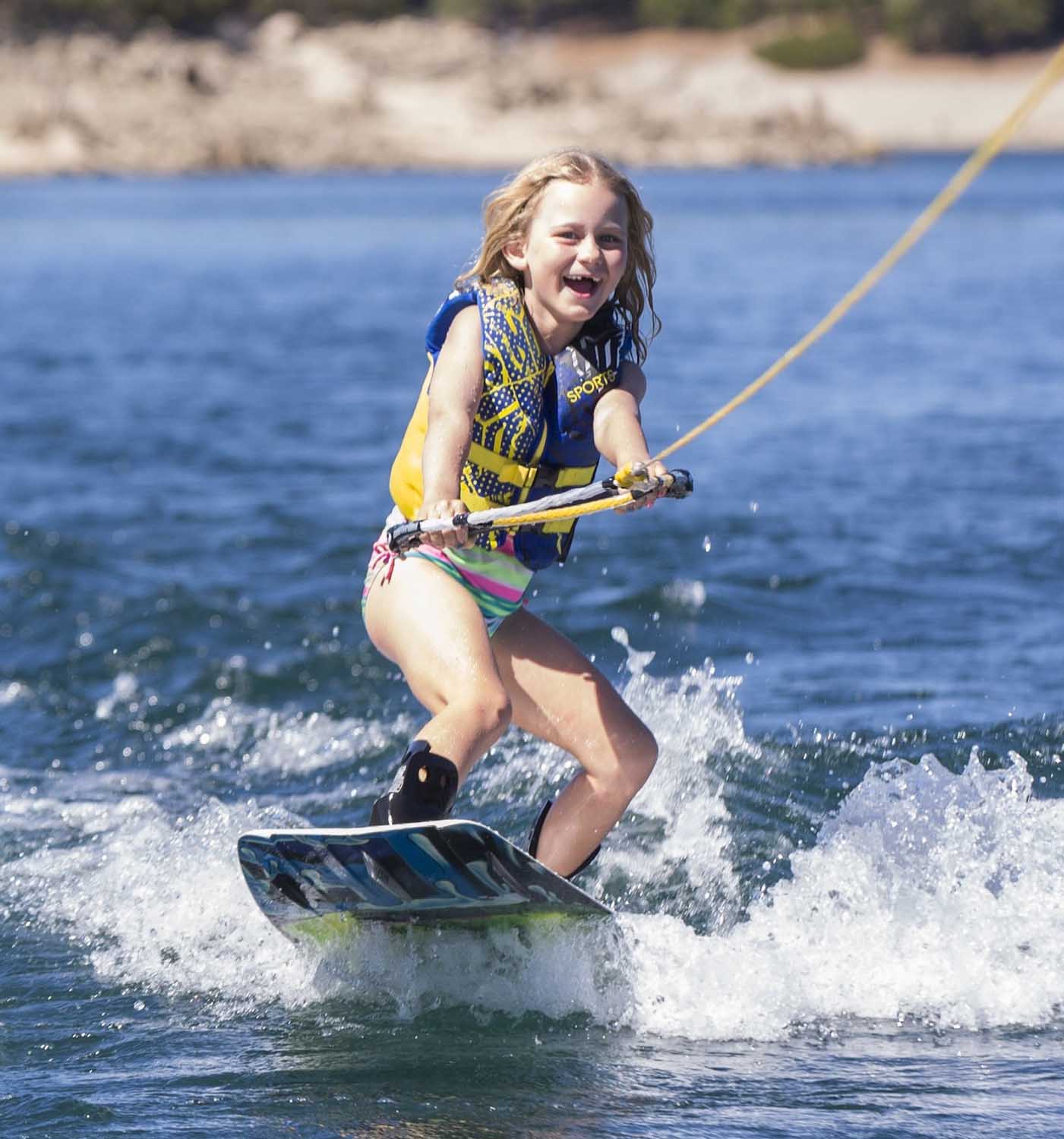 Contact Us
Phone: 530-573-1928
Email:
Info@Birkholmswatersports.com
What we Offer
Tows
Lessons
Water Skiing
Wakeboarding
Wakesurfing
Tube rides
Scenic boat rides
What We Provide
In the water instruction
Boats
Drivers
Instructors
Skis
Boards
Tubes
Wetsuits
Life Jackets
Fuel
Additional Information
All lessons and charters are privately reserved for your family or group
We specialize in children and family lessons
All ages and experience levels
Great for beach, dock or pier boating parties, groups large and small
Licensed coast guard captains on every boat
We use only the best in boats and gear